In the 15th century, a man by the name of Johannes
Gutenberg invented movable type and began printing books. The mass production of literature started to irrevocably change the world and Gutenberg would soon become one of the most influential people in history. What did he print? Bibles. Gutenberg was a Christian inventor who, for the sake of the Gospel (which includes the proliferation of education for mankind), created the first printing press.
But books don't travel well at 150,000 miles/second. Videos do. And there's a whole host of Christians making cutting-edge videos to effectively declare the Gospel of Jesus Christ around the world. Here's four:
TruthMedia

The first and (admittedly biased) favourite is our very own TruthMedia, whose Internet television network is a cutting-edge initiative that seeks to make the Gospel "inescapable." Through this online network, they've had the opportunity to introduce hundreds of thousands of online seekers around the world to Jesus Christ.
Luke Schenk is the Creative Director at TruthMedia, and now utilizes a recently refurbished studio with professional equipment in Langley, BC. They're constantly seeking actors, script writers, and short film contributors to enhance their ministry.
I am Second

I was recently stunned by the testimony of Brian Welch, not printed and shipped in book form, but communicated via video conveniently on my Facebook feed. Who gave this former Korn band member a voice to share his testimony? How did I hear about God's transforming work in his life? I am Second is "a movement meant to inspire people of all kinds to live for God and for others." Their modus operandi is the video: well made and in characteristic "I am Second" fashion: bold, artful, gutsy.
GSFN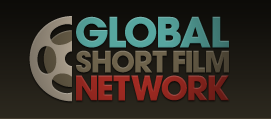 Then there's Global Short Film Network (GSFN), a part of The JESUS Film Project who is a partner of Global Aid Network (GAiN). Although executed differently, their goal is very similar to I am Second: "to help you discover a person's story through the theme of the films. As you listen to their story, you can share your own and connect the viewer to the person of Christ." GSFN's films come with discussion questions to equip believers in 76 countries and in 14 languages.
This Is Me TV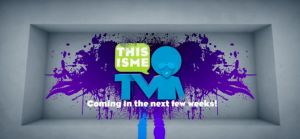 In the near future, the Gospel will seek to go viral yet again with This Is Me TV, a testimony-based project launched by Dave McSporran of Bottled Media. Think MTV Cribs meets the Gospel. "We want to inspire and encourage Christians to follow their passions for Jesus. You can be an athlete or hip-hop star and still be a Christian." Trailers to the episodes will be all over Youtube and Vimeo, but the actual episodes will be found at thisismetv.com.
"This isn't Christian television with fake-happy people. It's real people, real life." As a videographer, Dave sees the project as an opportunity "to do something worthwhile with the gifts [he has] been given." The first episode launches on April 13th and the trailer can be found here.